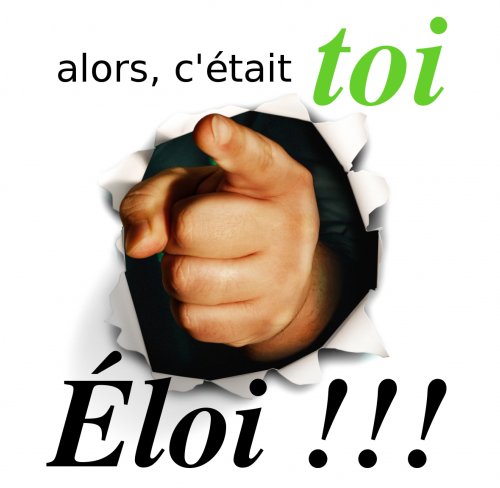 Kiddo: What happen ?
Mechanic: Somebody set up us the bomb.
Operator: We don't get signal.*
Kiddo: What !
Operator: Main screen turn on.**
Kiddo: It's you !!
AZMEUK: How are you gentlemen !!
AZMEUK: All your mysql base are belong to us.
AZMEUK: You are on the way to out-of-memory kernel panic.
Kiddo: What you say !!
AZMEUK: You have no swap to survive make your time.
AZMEUK: Ha ha ha ha ….
Operator: Kiddo !!
Kiddo: killall mysqld
Kiddo: You know what you doing.
Kiddo: sudo killall -9 mysqld
Kiddo: For great justice.
* «kirika ne répond pas à travers SSH»
** «allumez le moniteur de kirika»

J'avais d'abord suspecté MLDonkey (à cause de ces liens), puis j'ai constaté que MySQL prenait un temps de processeur énorme après avoir tué MLDonkey. Dans un élan de WTF intense, je me suis précipité sur google pour chercher "mysql monitor". J'ai découvert un merveilleux outil, ajaxMyTop, qui est grosso-modo un visualiseur de connexions MySQL en ajax. Du pur génie. J'installe, et je vois toutes ces connexions émanant de la table "livredor" de la base de données Azmeuk.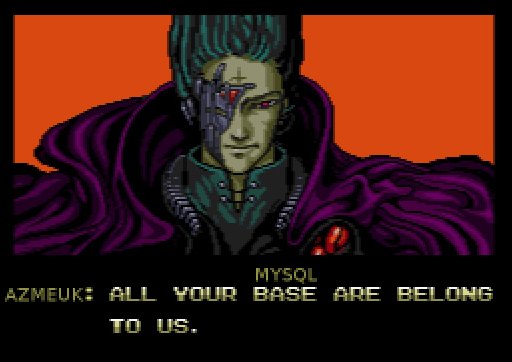 Oui. Vous l'avez deviné. Je n'avais plus qu'à plisser les yeux, frapper sur la table dans un geste d'indignation spatio-nippon et hurler… おっお前は! (O…omae wa!)
Ci-dessous une pièce à conviction; notez l'élégante utilisation du processeur, de la mémoire et du swap, faisant gratter le disque dur et rammer le système à un point tel que j'ai dû utiliser la procédure d'urgence, c'est-à-dire entrer des commandes en étant physiquement devant la machine.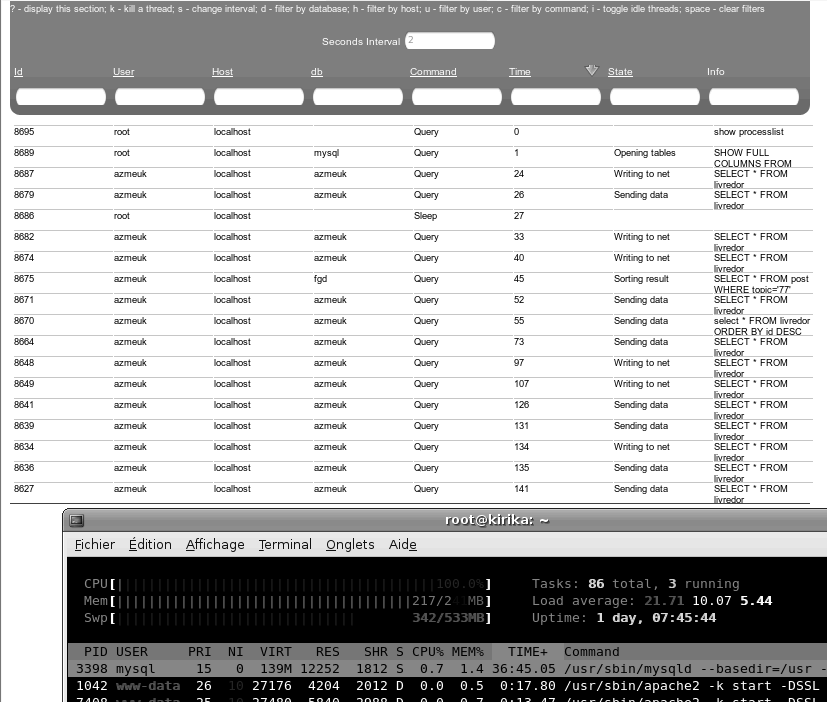 Saurez-vous trouver ce qui cloche dans la base de données d'Azmeuk?

En attendant, un petit chmod -x sur son home saura garder le serveur tranquille. Pourquoi c'est dans ces moments là que Azmeuk est jamais connecté? :)