J'ai mis à jour wordpress sur ce blog (et le blog du Psy-chose) il y a quelque jours avec aisance (grâce à la fabuleuse technique wordpress + svn), et je me disais, «ouais, bon, nouvelle interface d'admin, et probablement du meilleur code et une meilleure sécurité… what else, Nespresso, etc.»
Mais là je viens de le voir. Le jackpot. La fonctionnalité que j'attendais depuis 2004. Un bouton pour insérer une image directement de son ordinateur. Je peux laisser tomber Drivel maintenant. WordPress est devenu un outil de rédaction et de publication digne du nom. Voyons voir comment le truc se débrouille pour la taille des images: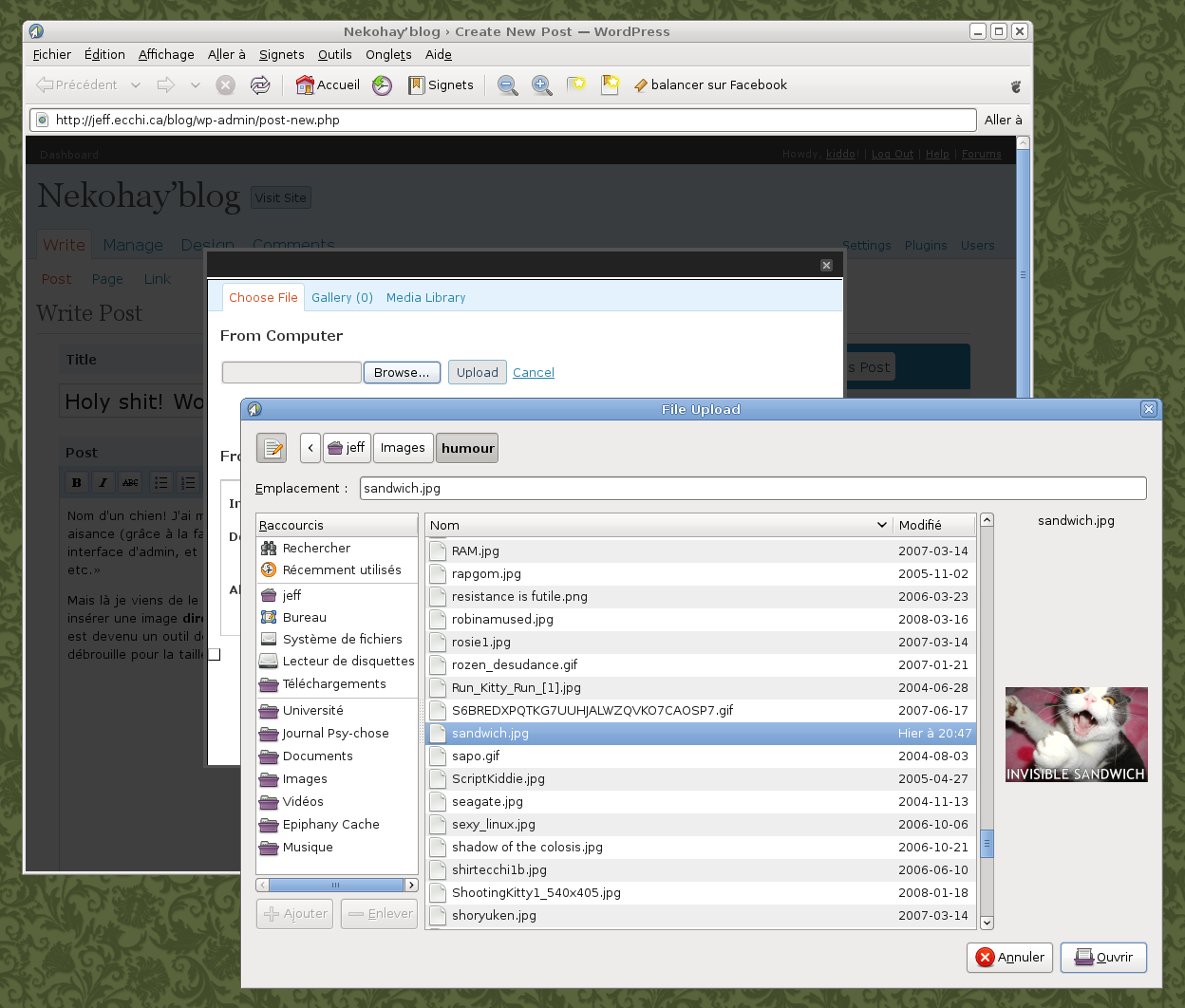 Branding
strategist and business developer, free & open-source software UX designer and experienced community manager. Has unlimited hi-HP potions to keep teammates alive.
You can check out my
main website
or find me on
G+
or
Twitter
.