I discovered that one can edit OpenOffice's default set of gradients by editing standard.sog. Thus I filed a bug asking if a modern/subtle/sexy set of gradients would be accepted as a contribution to OpenOffice.org. Seems like they are open to the idea, so I went ahead and did it. The results are pretty obvious: gradients are even good enough to use in charts or diagrams!
Let's just hope that they like it. For those of you who can't wait, grab my gradient set and put it in ~/.openoffice.org/3/user/config (or similar).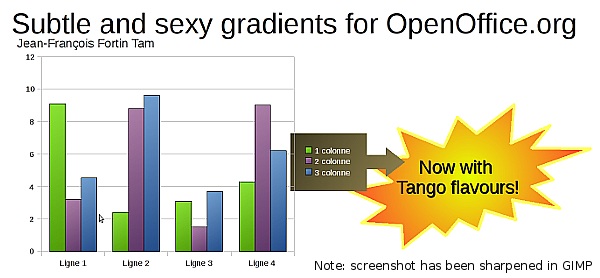 This also means you can now do flow charts with gradients! Aunt Lily is going to be real impressed.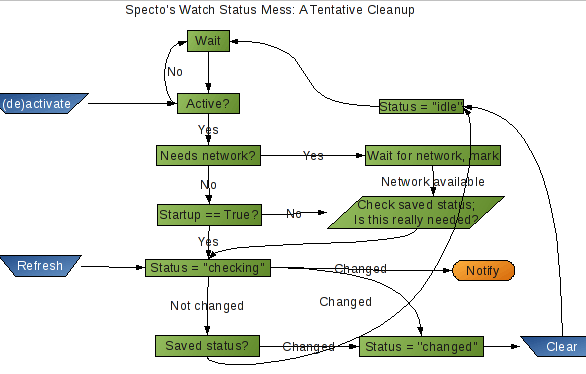 As a comparison, here is the default "1995 called, they want their flashiness back" gradient set: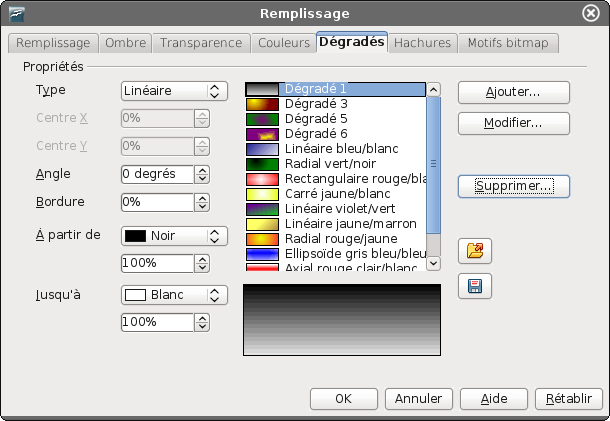 And here is my proposal:
Of course, they look pretty subtle and uniform. The key to gradients is to be subtle. Most of them are angled at 30 or 45 degrees to hide the fact that OpenOffice dithers gradients pretty badly when they are straight.