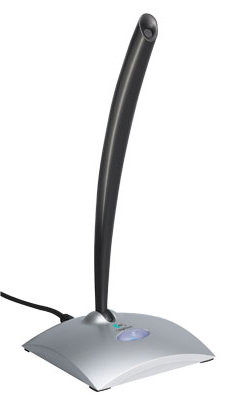 J'étais depuis un moment en quête d'un moyen d'enregistrer ma voix de manière très claire et fidèle, avec le moins de bruit possible, dans l'optique de faire des vidéotutoriels pour PiTiVi (un peu dans le style de ceux d'Apple). En effet, je crois qu'une interface bien conçue peut ne pas être immédiatement familière aux nouveaux venus, mais qu'une bonne documentation initiale sous forme de screencasts permet de combler toutes les failles et de rendre les utilisateurs efficaces et enthousiastes en moins de deux.
Donc. J'avais besoin d'un micro (ou carte son) USB, afin de me débarrasser de l'éternel bruit de fond/interférence des cartes son intégrées. Contemplant divers micros (ou même le M-Audio Fast Track) et trouvant les prix un peu prohibitifs, je me suis aujourd'hui arrêté sur le Logitech USB Desktop Microphone, ~50$ chez Future Shop. Jusqu'à présent, je ne suis pas déçu. Je suis même très content.
En effet, après avoir fignolé un peu pour trouver comment le faire marcher avec GNOME et PulseAudio, j'ai pu constater que le micro offre un enregistrement fidèle et sans bruit de fond intempestif. Je vais enfin pouvoir faire des enregistrements de qualité.
Voici de quoi peut avoir l'air un forme d'onde lors de l'enregistrement de ma voix, telle que vue dans Audacity:

La même forme d'onde, amplifiée de 10 décibels:

On peut constater que même une fois amplifiée automatiquement au "niveau maximal sans avoir de clipping", le niveau minimal de bruit reste à peine visible (et il y a de fortes chances que ce soit le bruit de la pluie sur mes fenêtres, du ventilateur de Kusanagi, ou du rétroéclairage de mon écran…). Wow. J'ai jamais vu un truc aussi propre.
Toutefois, il y a une astuce tordue pour faire marcher le micro avec gnome-sound-recorder dans Ubuntu 8.10 et PulseAudio: dire à GNOME de ne pas utiliser PulseAudio, mais passer directement par le périphérique tel que vu par ALSA. Ainsi, au lieu de ceci: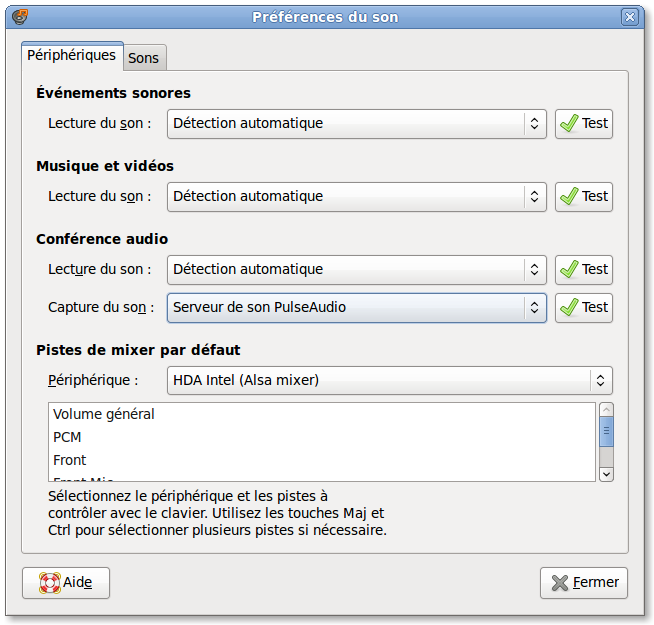 …Il nous faut mettre ceci comme périphérique de capture de son: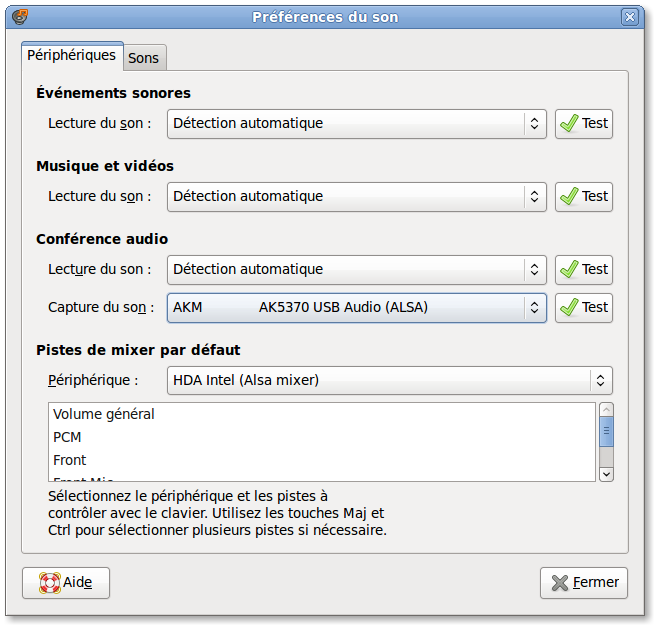 Bon, maintenant, ça manque légèrement d'élégance (j'aurais bien aimé que ça marche automagiquement avec PulseAudio) et, comme le périphérique est USB, il faut essentiellement retourner dans ce dialogue avant chaque usage pour être sûr que le bon périphérique soit sélectionné (sinon on aura droit à une erreur de la part de gnome-sound-recorder), mais ça fonctionne.
Branding
strategist and business developer, free & open-source software UX designer and experienced community manager. Has unlimited hi-HP potions to keep teammates alive.
You can check out my
main website
or find me on
G+
or
Twitter
.