Si vous avez constaté un down de Kirika pendant 9 heures hier, c'est parce qu'on a acheté un nouveau disque dur et monté un RAID 1. Le but était simple: avoir un système qui nous protège minimalement d'éventuelles défaillances matérielles du disque dur le plus important (celui contenant les données de tout le monde hébergé ici). En effet, jusqu'à présent, le tout était simplement sur un disque dur Seagate, maintenant vieux de… 6 ans. Avec chaque jour qui passe, une probabilité grandissante de mort par âge avancé.
J'ai donc acheté un disque dur neuf premier prix, puis Étienne s'est lancé dans la chirgurgie: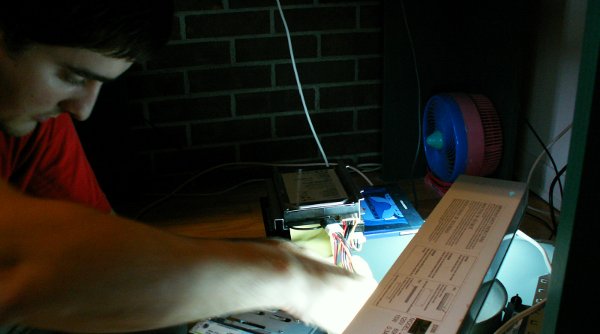 Fait notable, on n'avait pas de brackets pour monter le nouveau disque dur dans un emplacement 5.25″ (la joie des boîtiers Dell premier prix, l'expansion est très limitée). Comme on n'avait pas envie de payer 20$ (wtf!) pour deux bouts de métal troués, on a plutôt scié une cale en bois sur laquelle repose le disque dur (histoire que ça tienne pas dans les airs avec une seule vis):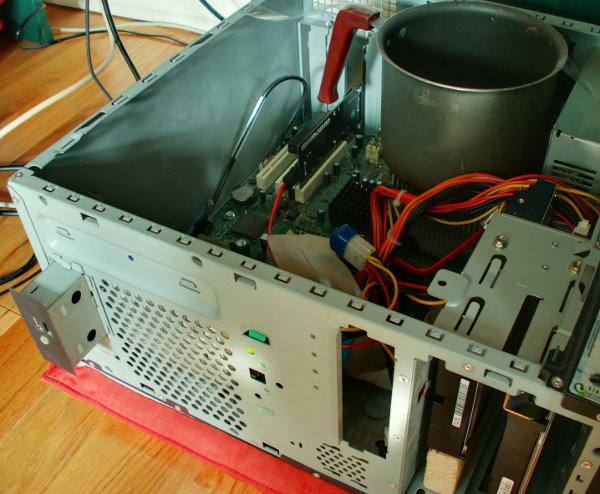 Nos fans reconnaîtront d'ailleurs notre système de refroidissement à la fine pointe de la technologie.
Pourquoi 9 heures? Parce que c'est à peu près le temps qu'il a fallu pour faire les achats, bidouiller le boîtier de l'ordinateur, et transférer 82 Gio de données deux fois.
Maintenant, ma chambre est légèrement en bordel (en fait, la table cache bien d'autres choses, et il y a aussi beaucoup de trucs en vrac sur le sol derrière la caméra):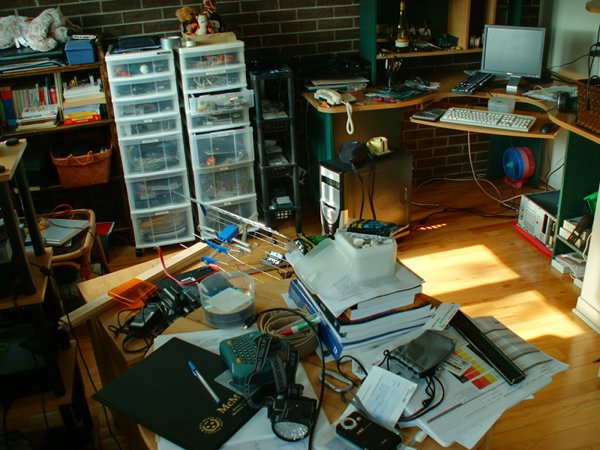 Branding
strategist and business developer, free & open-source software UX designer and experienced community manager. Has unlimited hi-HP potions to keep teammates alive.
You can check out my
main website
or find me on
G+
or
Twitter
.