Kagami fonctionne toujours très bien, mais avoir un Thinkpad, avec un écran plus spacieux, son clavier et sa robustesse légendaires, me manquait. C'est ainsi que, tout bonnement, j'ai déniché un T43p à 160$ sur Kijiji, que j'ai nommé Kuze (histoire de bien aller avec Kusanagi):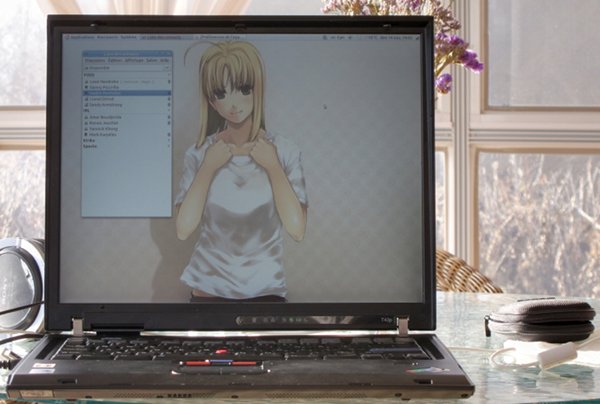 C'est Kiki, mais en mieux:
Écran 1600×1200 o__o
Carte graphique ATI Mobility FireGL V3200 (M24GL); assez ancien pour avoir de bons drivers libres, mais quand même très puissant pour mes modestes besoins
En parfaite condition physique, selon mon inspection et démontage
1×1 GB de mémoire vive, avec un autre emplacement libre si jamais j'ai besoin d'en ajouter
J'suis hyper content.
Branding
strategist and business developer, free & open-source software UX designer and experienced community manager. Has unlimited hi-HP potions to keep teammates alive.
You can check out my
main website
or find me on
G+
or
Twitter
.