Although my changes were implemented back in December, I had to wait until they were merged today to blog about them: searching the Media Library is now possible in PiTiVi git, which is a feature I wanted for a long time (it makes it much easier to deal with large amounts of footage in a project):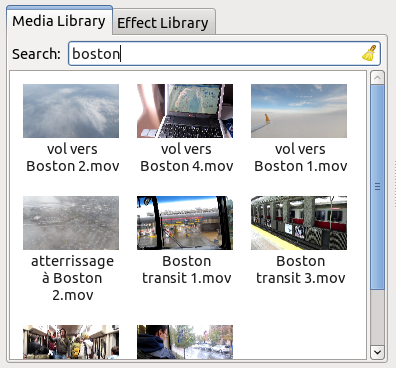 It just so happens that Jonathan recently implemented a similar feature (with additional filtering buttons) in OpenShot. Great minds think alike!
Stay tuned for more usability enhancements when some of my other branches get merged…
Branding
strategist and business developer, free & open-source software UX designer and experienced community manager. Has unlimited hi-HP potions to keep teammates alive.
You can check out my
main website
or find me on
G+
or
Twitter
.