The pitivi project will be having a hackfest at the Desktop Summit this year. Planning details should appear on this page (the exact time and location are still to be determined).
Have a really cool feature you'd like to add but would like some help with? A complex UX/design issue you'd like to discuss? Want to get involved but having a hard time starting with only online interactions? Come join us at the pitivi hackfest! Of course, you can also simply hang around with us during the Desktop Summit if you feel knowing a bit more about the state of video editing on Linux, the direction the project is taking or having epic debates on the merits of technology X.
The hackfest will be a great opportunity for us to
Port the app to GTK3. Are you pygi or GTK3 guru? We would love to have some help, come give us a hand!
Review the work of our Summer of Code students
Test the integration of GES, our new core engine
Hunt down our most hardcore bugs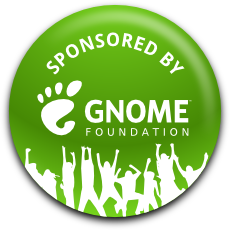 I would also like to express my sincere thanks to the GNOME Foundation and the folks from the travel committee, as they agreed to sponsor my travel to Berlin for the Desktop Summit. Great advances in GNOME and PiTiVi are made possible thanks to them!
Branding
strategist and business developer, free & open-source software UX designer and experienced community manager. Has unlimited hi-HP potions to keep teammates alive.
You can check out my
main website
or find me on
G+
or
Twitter
.