Certains d'entre vous se souviennent peut-être de «Knock Clock», un script de réveille-matin obscur que j'ai publié il y a longtemps. Je l'avais spécialement conçu pour Karamel, un ordinateur portatif n'ayant pas l'Internet, pas l'USB, pas de touchpad et pas de disque dur. La semaine dernière, j'ai constaté avec horreur que Karamel s'était éteint (au sens propre).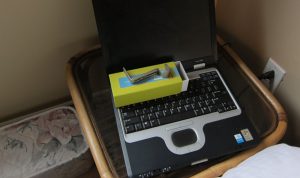 La cause? Mon père avait passé la journée à faire des rénovations et avait coupé l'électricité dans cette portion de la maison.
Je ne sais pas si vous prenez pleinement conscience, en ce moment, de l'aspect tragique de cette situation.
Depuis sa publication, Karamel servait de réveille-matin à même un LiveCD Ubuntu (ben oui, pas de disque dur). Ça veut dire pas de redémarrages, jamais.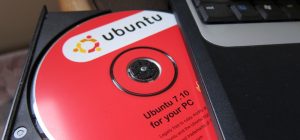 Au moins, on peut dire que Karamel est mort de manière naturelle.
— "What the everlasting shit do you use a 486 for?"

— "Nothing. But who shuts down a machine with five years uptime? That's like euthanizing your grandmother."
J'étais pourtant sûr d'avoir régulièrement pris des photos de l'uptime de Karamel, mais j'ai eu beau chercher un peu partout dans mes dossiers, je ne les ai pas retrouvées ce matin. Comment savoir son âge alors? Je ne puis que donner une approximation à partir du fait que mes logs bazaar indiquent que j'avais essentiellement terminé Knock Clock le 2008-01-31.
Karamel avait plus de 1324 jours (3 ans, 7 mois) d'uptime.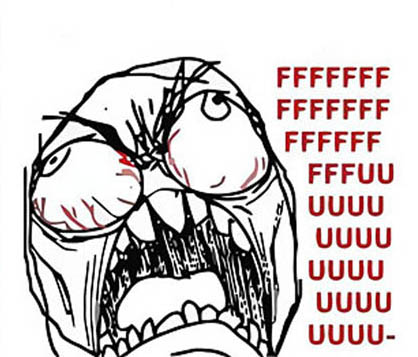 Sur une note plus positive… quelle merveilleuse démonstration de la stabilité/fiabilité de Linux et GNOME! Trois ans et demi sans jamais redémarrer ni même se déconnecter/reconnecter de l'interface graphique. Sans memory leaks affreux ou ralentissements. Sur un système qui, au départ, n'était plus qu'une dactylo glorifiée.
Je pourrais bien ressusciter Karamel, mais j'ai maintenant un téléphone Android qui l'a remplacé (enfin une interface flexible et bien fichue pour gérer le réveille-matin), et une fois l'uptime perdu, il n'y a plus de raison de recommencer.
Reste à trouver une nouvelle utilisation pour la dactylo glorifiée…