I went there for the 2016 edition of GUADEC: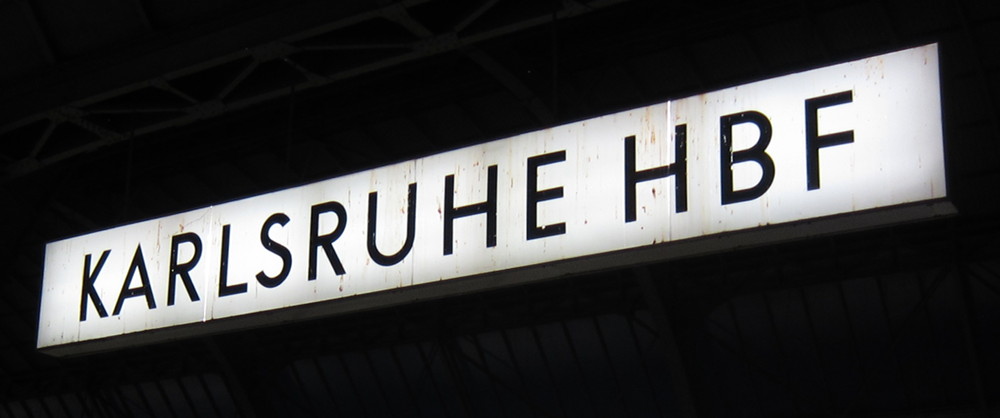 I arrived a couple of days early to attend my last GNOME Foundation board meeting, in one of the KIT's libraries. The building's uncanny brutalist architecture only added to the nostalgia of a two years adventure coming to an end: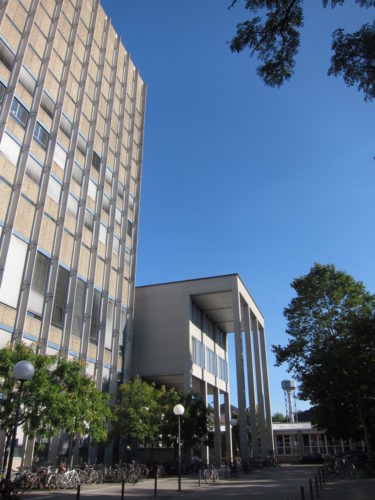 Then…
A wild Kat strong-armed me into preparing an "unconference" talk for this year's #GUADEC after all…

— Jeff (@nekohayo) August 10, 2016
And so I made a new talk proposal at the last minute, which was upvoted fairly quickly by attendees: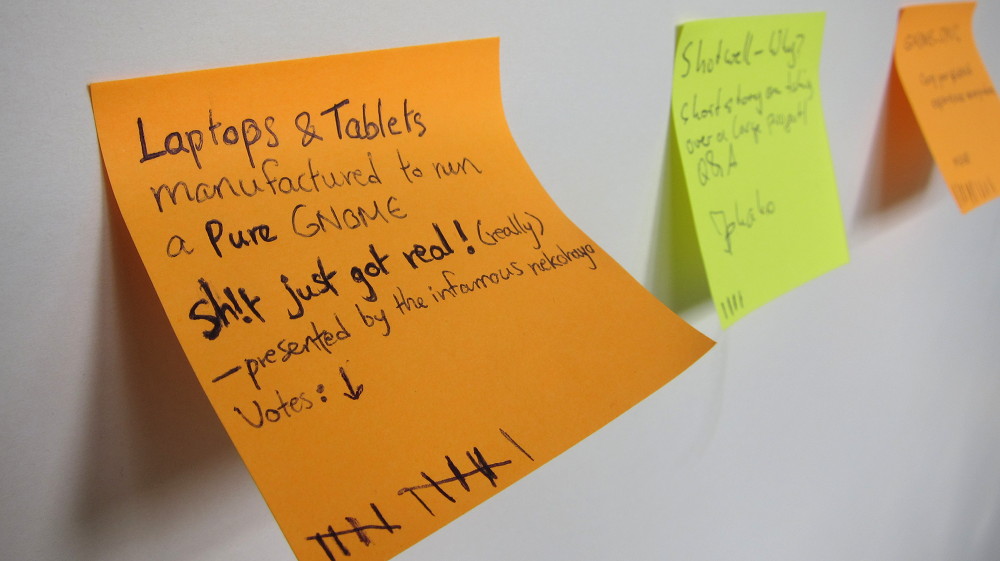 The conference organizers counter-trolled me by inscribing it exactly like this onto the giant public schedule in the venue's lobby: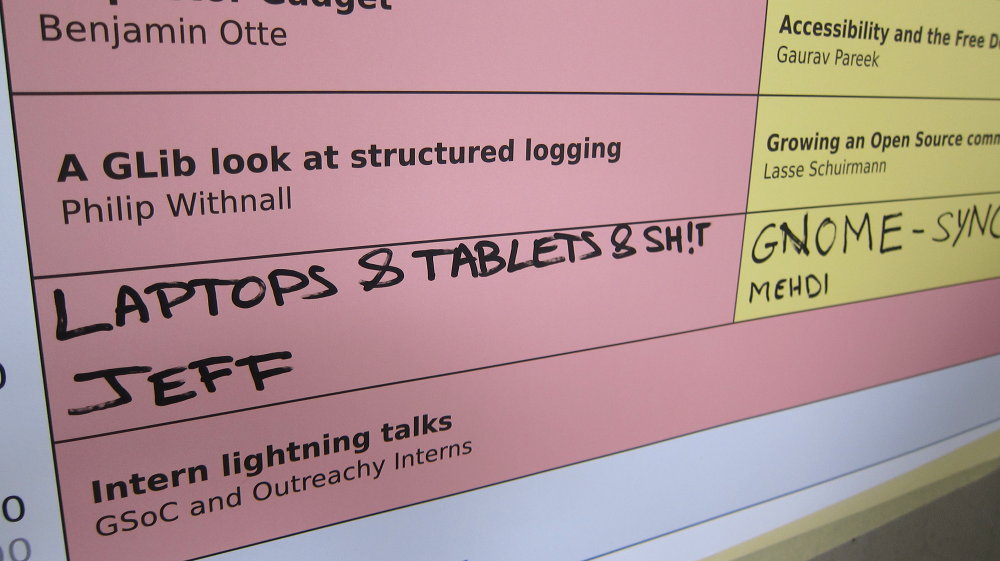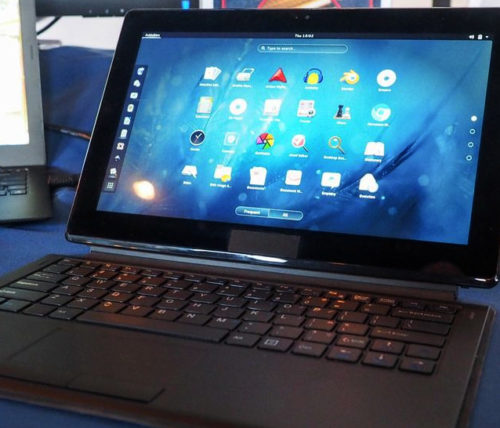 The result was this talk: Laptops & Tablets Manufactured to Run a Pure GNOME. Go watch it now if you missed it. Note: during the talk's Q&A session, I mistakenly thought that Purism's tablets were using an ARM architecture; they're actually planned to be Intel-based. And to make things clear, for laptop keyboard layouts, Purism is currently offering US/UK, which are different physical layouts (different cutting etc.).
Also relevant to your interests if you're into that whole privacy thing:
In my luggage, I carried ~20 kilograms of the Foundation's annual reports. Some folks were skeptical and thought I should "only bring a few of them, people aren't usually interested in the annual report." Well, they were dead wrong: within one afternoon, the annual reports "sold out" like hotcakes. See also my tandem lightning talk (at the 29mins mark) to get a glimpse of how much work we put into designing the new annual report this year. Also, if you took one of them at the conference, remember: they're precious little works of art and a powerful tool to convince people to become contributors or sponsors to support GNOME, so make sure to use them towards that goal!
I was very happy to see Mathieu and Alexandru from the Pitivi team deciding to attend at the last minute, even if it was just for one day. We spent time with Jakub Steiner discussing his workflow and wishlist for a "perfect" video editor: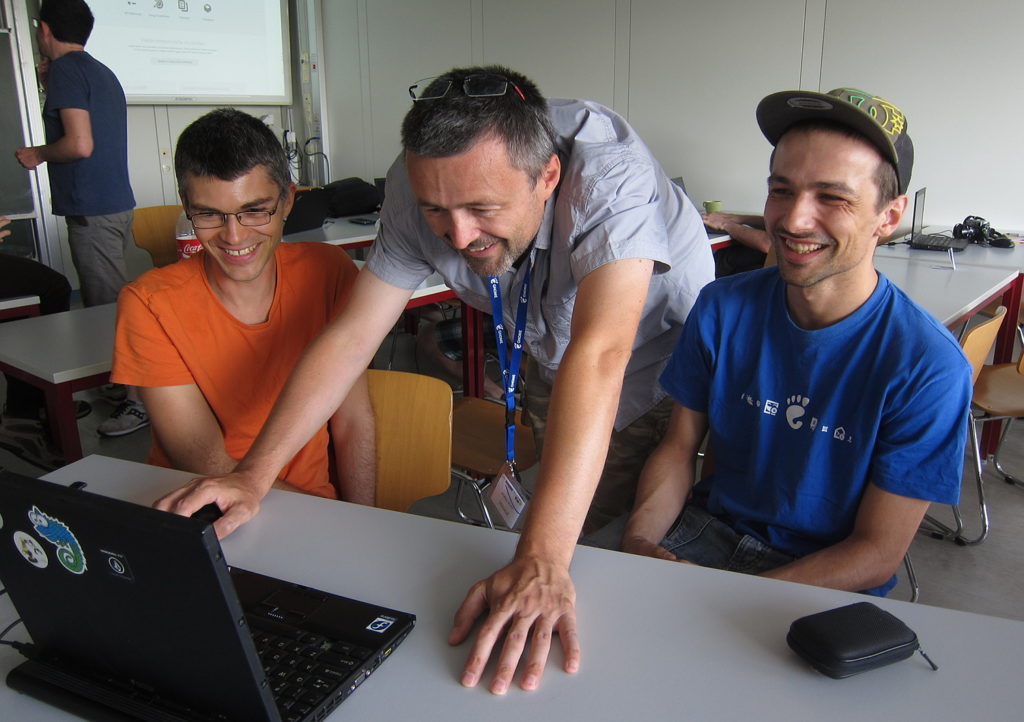 I took a handful of photos of the BoFs and uploaded them to my gallery for GUADEC 2016. Licensed under the Creative Commons "by attribution" 4.0 as usual, so that the GNOME Engagement team can use them for GNOME promotional materials if needed. Make sure you do the same and list yours in here.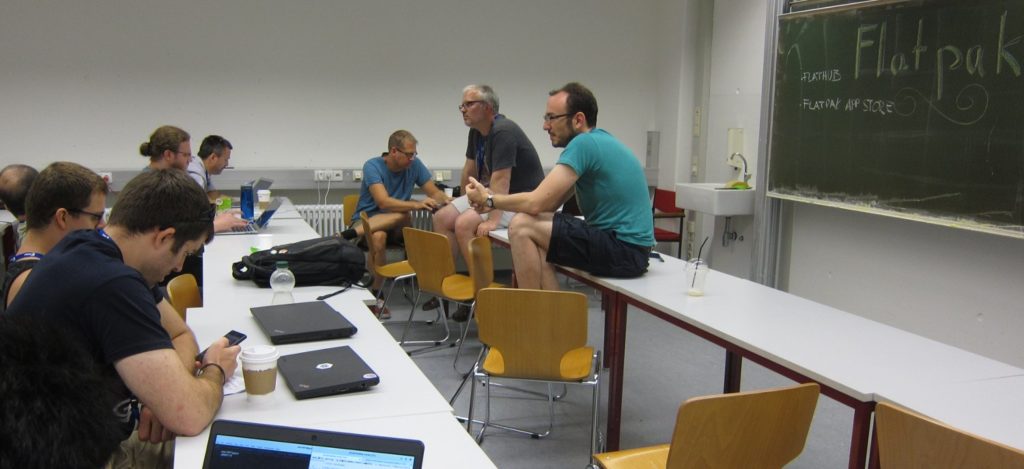 Overall, this GUADEC was one of the most well-organized ones I've seen in years. I was floored by the amount of efforts and planning the local team put into this. They really deserve some kudos! Everything ran smoothly on the surface (I know that in such events there will always be odd situations happening here and there, but they dealt with them so efficiently that they were invisible). The team had a professional-grade two-way radio system to coordinate, a car and trailer to carry stuff around every day, made and reused food (pro-grade cafeteria counter metal containers = genius), a lifetime supply of IKEA mugs that got washed and reused frequently, tons of snacks, managed to pull in great sponsors even at the last minute, put signage in various parts of the city to guide people to the venue, had huge quantities of tasty dead animals (and plants) to eat at a very successful barbecue event, got an icecream vendor to come to the venue, and even filled up a pool and beanbags, for pete's sake!
Spotted at #GUADEC2016: @GNOME developers hard at work! Only missing some piñas coladas 😜 pic.twitter.com/xx0dEO53IJ

— Jeff (@nekohayo) August 13, 2016
Thanks to the the Chaos Computer Club for providing a flawless live video streaming, recording and publishing service. Very rarely did we have GUADEC videos published in a timely fashion in the past, let alone streamed live and with proper laptop video output capture as well as proper sound mixing. This is fantastic.
I should mention the closing night's event in the biergarten, with sponsored drinks and food by our friendly GStreamer experts Centricular, a very nice gesture that was well appreciated by everyone.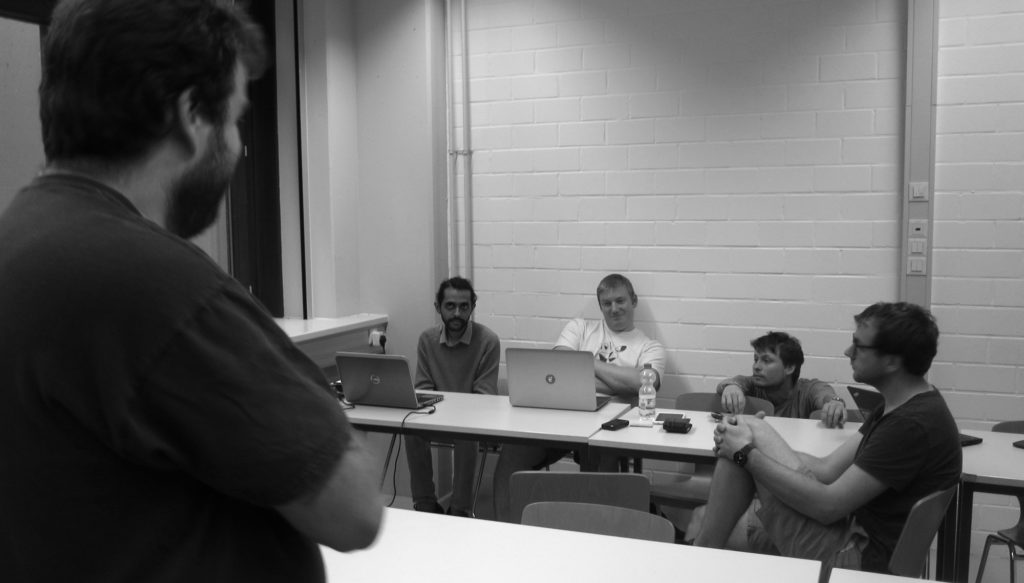 Thanks to everybody involved to make this event a success, and thanks to the GNOME Foundation for making it possible for me to attend.