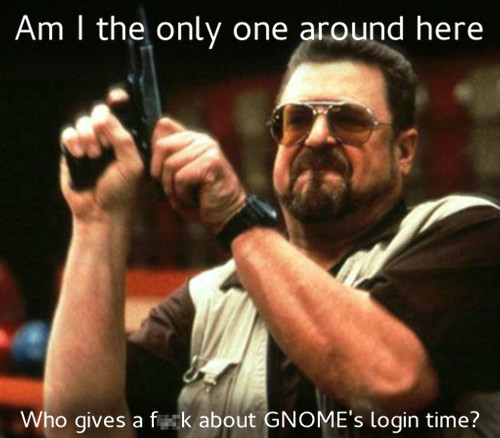 How about we revive the Performance wiki page and make it a goal for GNOME 3.8 (or 3.10) to finally reach our 2005-2007 target of a "3 seconds login time"?
Our current login performance is pretty bad. We do way too much I/O and processing. If you write an application or service that automatically starts at login, please take a long hard look at how much extra work you're doing on a cold start. It might seem small, but it all adds up very quickly with the rest of the applications competing for resources, as you can see in the bootcharts I made for that bug report: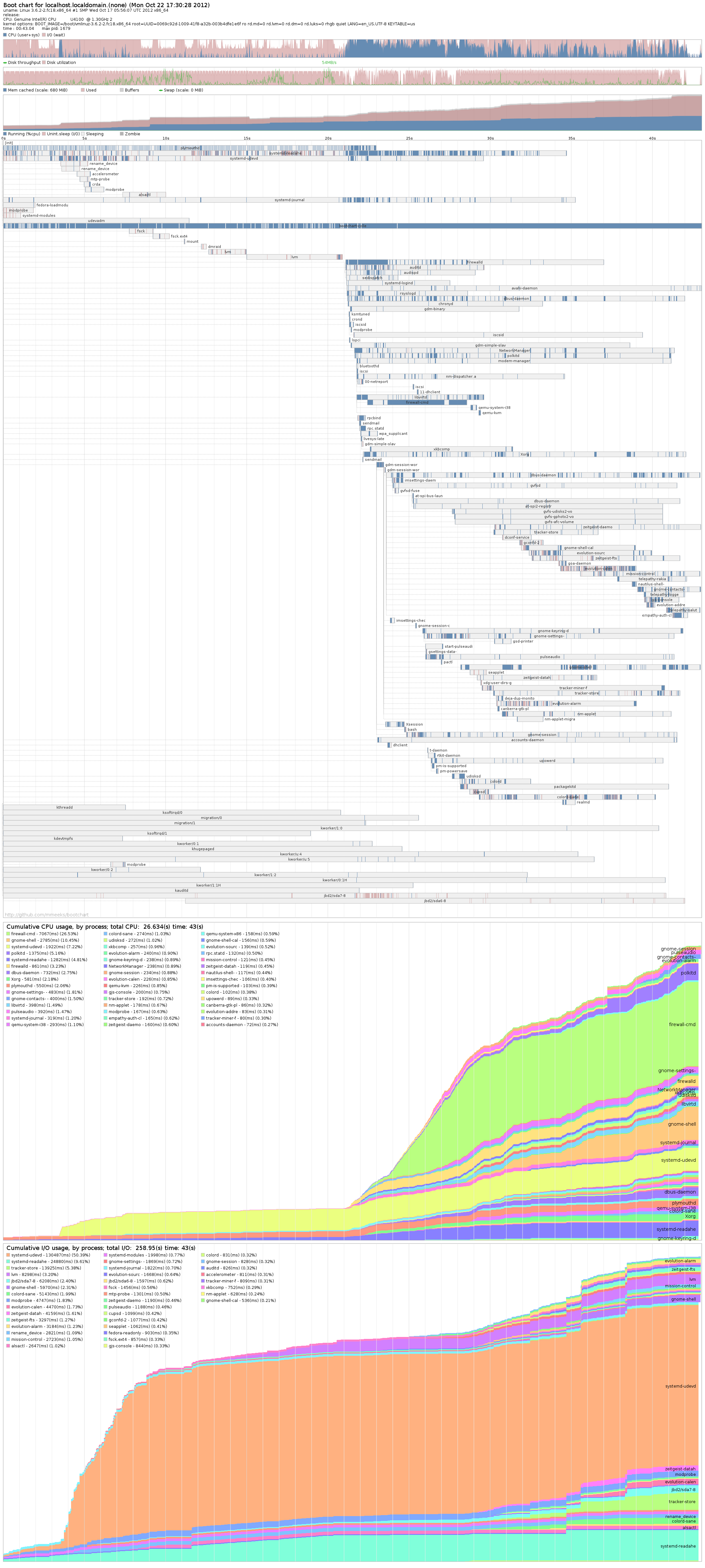 This is not a new problem. It's been there since the GNOME 2.x days and has not vanished (as I hoped it would) with the GNOME 3 session. It's something that we have to tackle and solve together, as a well-integrated desktop environment and application ecosystem.
See for yourself: log-in on a 3-5 years old computer or netbook/nettop (not on a Core i7 with a solid state drive!), and you'll feel the pain. And then, at the other end of the spectrum (a modern computer with a SSD), we should probably have the goal that login takes 0.5 seconds or less.