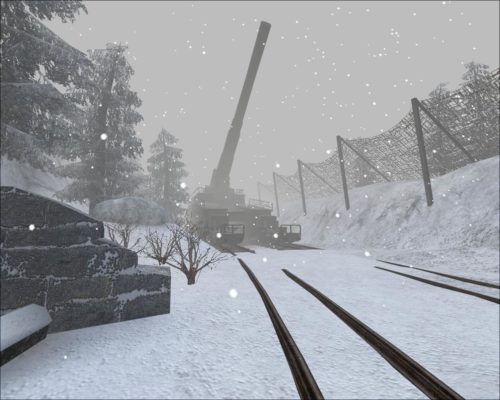 This blog post will not be picked up by the usual news sites. News sites don't care about positive things, it is much more interesting to talk about impending doom. Don't get me wrong, it is quite healthy and necessary to talk about these things, but it is also an opportunity for haters to come out in full force. From the comments section of Benjamin's post, I just got the same vibe as usual (note: take the following as an introduction with a bit of tongue-in-cheek humor):
People don't like change. "YOU MORONIC FREEDOM HATING NAZIS, WE TOLD YOU, WE TOLD YOU SO! How dare you!"
People like change. The silent, happy userbase just doesn't spend time fighting the haters in the comment sections of Slashdot, "OMG! Ubuntu" and of the various blog posts who slam the GNOME3 vision or user experience. Admittedly, Benjamin's post is more on a "platform healthiness vision" level, not on the UX level.
The desktop is dead. Mobile is the way to go. We have driven the ammo tug to the railgun and built the gun controls. FIRE ZE RAILGUN!
Mobile is dead. We're too late. Fall back! Focus on the desktop! Protect ze fuel depot!
People find installing an extension or using the Alt key to suspend way too hard and insulting. For those people, with GNOME 3.6, it will be the year of GNOME on the Linux desktop, obviously. On a philosophical level (see further below) I am not sure I agree completely with backing away from that bold decision, but oh well.
There, that's the jist of it. Now you don't really need to read through the remaining 200 comments of angry geeks venting their frustrations. You shouldn't read that kind of stuff unless you already have a strong, flame-retardant psyche and a transatlantic flight.
The next few paragraphs are going to be walls of text of a more philosophical nature. Worry not, there is an optimistic, "here's what we can fix" plan just a little further below, so jump to the "Let's fix this" section (right after the Doom poster) if you just want something concrete.
I'd like to take a minute to talk about the myth of "powering off". Personally, I always agreed with the core idea behind the "suspend only by default" design decision (even though it's a really bold move): when people say they want to power off, what they actually mean 99% of the time is "I want my computer to stop using power". Suspend to RAM achieves exactly that. Yes, I actually have measured power consumption, on multiple machines.
Suspend eats no more power than a full poweroff on a desktop, let's say 5 watts instead of 4 watts. You heard that right: your desktop computer's power supply constantly draws a few watts even when fully turned off, and the difference between that and suspend to RAM is insignificant (if you care about 500 miliwatts and such things, please seek professional help).
For a laptop, maybe you should, you know, try plugging it sometimes. I do that everyday when I'm not on the move. Or rather, maybe we need a label on the packaging of laptops that says "I'm not a power vampire that eats more than 50 miliwatts while asleep", or a "This laptop has a 5 weeks standby capacity" standard labelling like cellphones. Someone needs to lobby the FCC or some electronics standards committee about this. If not for me, do it for Matthew Garrett and the polar bears.
Second, I want to point out that the tabloids will think that GNOME is somehow "dying" because "the majority of people are massively boycotting it", both of which are quite untrue.
What is worrying the GNOME community lately is that serious corporate investments in the platform have diminished a great deal; however, the concerted economic difficulties and strategic reorientations of various corporate patrons we relied upon (Nokia, Novell, Sun, to name only a few) are a better explanation of the impact we see on "plumbing maintainers". You think these guys would stop caring about GNOME just because of GNOME Shell? Think again.
The current "monoculture" (of sorts) that Benjamin warns about is a consequence of a serie of unfortunate events, of which Redhat is one of the very few strongholders left. Redhat does have more influence now, because we are letting them have it. While I am very happy with the work that is being spearheaded by Redhat, I have to say that the idea of a monoculture does worry me too, at least from a theoretical standpoint.
If the above depressed you, perhaps you could watch this year's GUADEC keynote on the history of GNOME to regain some perspective. Against impossible odds, we've been doomed since 1997; somehow we're still alive and kicking. Keep calm and carry on (but let's not blind ourselves regarding the situation we are in either).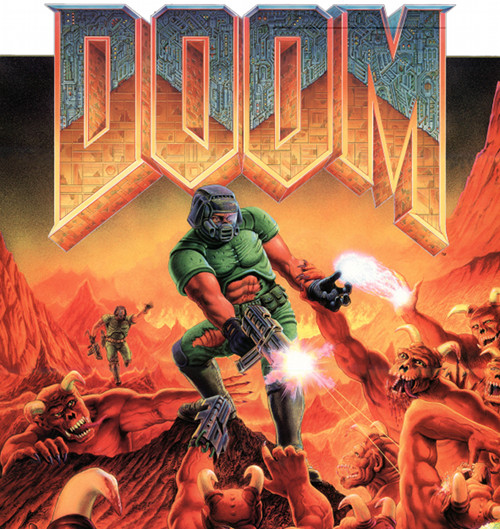 Let's fix this.
On the bright side, from the comments on Benjamin's post, I was able to see recurring patterns of things that need fixing. Here's a list of actionable recommendations, concrete stuff that we can start tackling right now to make GNOME Shell more accomodating and to make GNOME a better platform to contribute to:
Extensions are good. We need more extensions, and better integrated.

Perhaps have an "idea storm" page on the extensions website, where people can submit requests for extensions and vote on ideas.
Usually, the biggest criticism is the fact that some people really, really, really don't want to use the overview mode for task switching and they can't stand the idea of the topbar "wasting space". Well then, let's have someone write an extension that provides a copy of the dash onto the topbar and aligns the clock to the right. There you go, most of the hate will go away.
Then maybe the problem is awareness: we need to make extensions an obvious part of the core GNOME experience, not hidden away on a website whose existence you have to guess.

The extensions website is not even linked from the main GNOME website or the GNOME3 page. Extensions should be in the top list of features, part of our marketing efforts.

Integrate the extensions website into the upcoming GNOME software center design, even if it's a silly embedded webkit window pointing to the extensions website in the beginning. Provide a fast filtering search with local caching, replace the page numbers by a "show more as you scroll" workflow, use the "categories" (tagging) system, have a way of grouping similar extensions together, etc.

Perhaps consider making gnome-tweak-tool a core component that should be installed by default. Maybe (gasp!) it could even be merged with the "Details" (née "System") panel from the control center, unless the point of the tweak tool is really to escape the legislative power of Freedom Haters.
Our excellent documentation might need to be more in-your-face.

Show it on the first startup of a new GNOME version (afterwards, disable it in the gnome session autostart; "OEMs" like me can re-enable it before shipping the computer to someone else), in a similar vein to Fedora 17's new welcome dialog on its liveCD image.
Ensure the keyboard shortcuts, the right clicks, the middle clicks, the hot corners, the drag and drop UX, etc, are fully documented (as far as I know, the docs are already pretty good). Not everyone bothers to look up an obscure wiki page, and handholding people a little bit by providing a cheatsheet can't hurt.

Identify confusion points for your users in your own application and either redesign them or provide more contextual help. For example:

One might think of adding a button that triggers the relevant Yelp page in the display settings where setting the primary monitor is far from obvious (arguably, there's got to be a better design for this one, adding a help button would take just as much space as a "Make primary" button in this case…).
Link the keyboard shortcuts Yelp page from the control center's keyboard settings. Rinse, repeat for other areas. Don't assume that people are intrinsically attracted to Yelp, or that it is even among the items in the dash.

Fix our keyboard shortcuts. Make the keyboard shortcuts standard all across the board and make the standard in-your-face. If possible, consider making changes like these configurable in the gnome keyboard settings. Make it a well-documented GNOME Goal that apps should use those shortcuts from the user system settings instead of hardcoding them.
Desktop development is harder than it should be.

Make the new contributors & programming documentation first-class. Appeal to 16 years old tinkerers. I haven't thoroughly checked their work, but as far as I know we have interns making progress on that front, and I commend them for that. This is a very strategic asset you are working on. We need to push this much further.

Beyond the fact that they're quite obviously a very different ecosystem, look at what the Android and Apple (especially Mac and iOS) platforms are doing in terms of contributor experience. See what they do wrong and what they do right in terms of documentation and in terms of making it attractive to just "jump in, hack something together and publish it for the [GNOME] platform". Analyze the competition, match and surpass them.
Dogfood our platform from a newcomer's point of view:

The "Get involved" page on the official website mentions the GNOME Love initative (which is great), but there are no direct links to actual tutorials and full-fledged documentation, or marketing about the awesomeness of our platform (see our competitors).
You have to crawl through the semi-obscure wiki or know about the existence of library.gnome.org (not linked from anywhere?), open a dozen tabs, and I'm still unsure whether or not I really found what there was to find, and if what I found was up to date and complete. Potential contributors should not have to do more than 3 clicks before finding something relevant.
The wiki might not be a full replacement for putting things upfront on the website. Wikis are sometimes quite bad at revealing their structure or guiding you properly (but maybe this is just a cleanup issue). It's like a maze with no clear sense of scale. Take this with a grain of salt, as my mind probably works in strange ways, but here's what my trajectory looked like: 1→ 2 → 3 → 4 (ooh, a wiki?) → 3 → 5 → 6 → 7 (hmm, maybe I should have found this earlier). Unless you're actively looking for a tiny gray link in the website footer, you probably won't stumble naturally onto the wiki home page.

Generally speaking, spreading our content across many different sites with different designs, structures and navigation systems sucks.
There's a ton of cruft and dead pages. We might need a patrol team. At least, some system to easily find and tag old pages for update or phasing out. Example on pitiwiki: old pages, orphan pages, obsoleted pages.

Make Python (+ GTK3) the "official" language for our ecosystem. We need to pick one and only one default proposed language for newbie contributors.

Unless you're making a performance-critical application, you should never have to touch gobject C. The C language is a chainsaw with no safety switch, armed and dangerous unless handled by capable hands. A desktop application written in C will consistently have 1) an exponential learning curve 2) three to six times more lines of code, files, infrastructure, boilerplate, headaches 3) more bugs and vulnerabilities. Coding in C without excellent reasons to do so is malpractice and is a disservice to your users.
If a new contributor already knows what he/she's doing and plans to use Vala/Java/Fortran for whatever reasons, that's fine, and we can have docs for that; but don't waste time suggesting anything but our official high-level language for those who "just want to get something done".
http://python-gtk-3-tutorial.readthedocs.org should certainly be linked or officially integrated in the GNOME developer docs.

How about providing a "GNOME SDK"? The development testing ISOs we already had once in a while could actually become an official, strategic tool to encourage development instead of just being "one off snapshot testing tools". Just make a Fedora spin that includes a complete set of offline documentation packages, debugging packages, IDEs, devhelp, code samples, an IRC client preconfigured to some specific channels, and perhaps an optional (opt-in) "nightly gnome builds" package repository instead of requiring jhbuild.

Make GTK3 a "compelling" sell. From experience, besides integrating with the new UI themes and getting some fixes, to the average app developer, GTK3 has no prominent "killer features" or "highly visible bug fixes", just potential "risks".

The GTK+ website does not have a "why you should port your app from GTK2 to GTK3" page. It should.
Some think that the lack of fulltime GTK+ maintainers is not really a problem. I'm a little bit unconvinced by that argument. Personally, I would like to see funding to have more people working fulltime on GTK+. We might want to consider this for a minute: GTK+ is a fundamental, core asset of our platform, and it's quite a beast to maintain (by the way, want to help out as a volunteer? see this page). We have way too many longstanding bugs, regressions and missing features/polish (hello, GTK FileChooser [1][2][3][4][5][6], to name just my favorite component). How will we ever get to such enhancement requests before fading into obsoleteness, if we barely have enough manpower for sustained core maintenance?
GTK+ is infamous for being the GNOME product with the most bug reports (still 3400 of them!), and this must be quite a crushing weight. Perhaps we could organize a special "bug triage fest" with the bugsquad, GTK+ hackers and community members, at the Boston Summit or the next GUADEC? This would certainly help cleaning up ten years' worth of accumulated bug reports, many of which are probably obsolete or duplicates. This is probably going to require a full week of concerted work between multiple triagers and GTK+ developers, but it has to be done.
Documentation, infrastructure and "initial UX" folks: now you've got a map with mission objectives. Make it happen!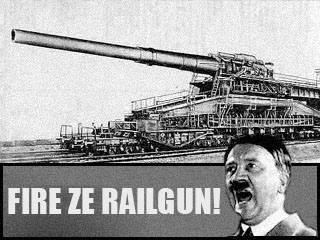 Related readings: